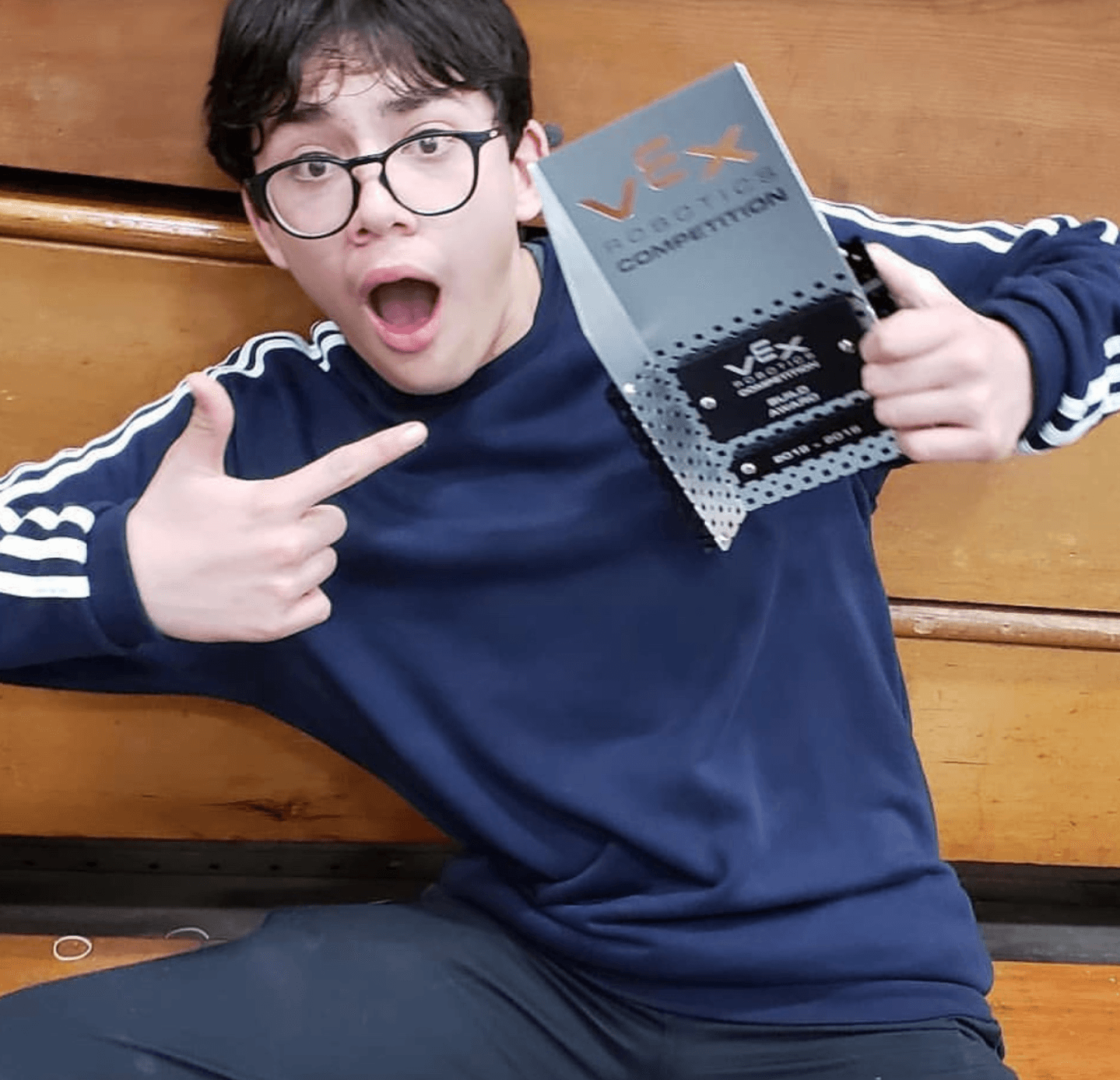 9078A wowed the judges once more with their robot and took home their second Build Award for the season. 
"Their build is truly unique! One highlight is the nautilus gear the Aaron Aviles personally sized and cut to fit his teams' build. Ask him how it works! I still can't explain it," said Mrs. Worthy, Robotics teacher.
Then there is 9078X!
They had a rough start to their day. By lunch they had dropped to almost last place. When they came back for the following round they were able to score so many points that they rose from 30th to 20th and then 12th place in the ranking. They caught the attention of the 2nd place team and when it came to alliance selections they were asked to compete with them. The kids then got to work! Melissa Gomez was able to code some small adjustments into the program to make it better and they began to create a strategy with their allied team. 
They won their first elimination round. 
In the second elimination round, their alliance team was flipped over by their opponents. After a judges' decision, their opponents were disqualified and Griffiths moved forward. 
In the third round, we went up against our friends at Stauffer. The two Stauffer teams put up a good fight but Griffiths and their alliance team came out on top. 
In the final round, our driver, Justin Nicolas, kept calm under pressure. He was able to climb onto the platforms and secure "king of the hill" in the final 30 seconds without having an opponent push him off. 
Commentary  from Mrs. Worthy
"Our students were BEYOND happy to win Tournament Champions AND a ticket to the State Championship. I am so proud that their GRIT and mindset set them on the path to success." — Mrs. Worthy