We've all been on field trips. Maybe it's been to the zoo. Maybe it's been to the park, or a museum. Whether it's we get there on a bus, or on foot, our feet have never really left the ground. But can you imagine flying somewhere?  Or better yet, flying across the country to see the famous Statue of Liberty? Luckily for us, there's a chance we can do just that. Griffiths Middle School allows 7th and 8th graders to go to Boston, Massachusetts and New York City.  There's many things to take home with you when you travel cross-country, and i'm not just talking items in gift shops. You gain knowledge, experience, and freedom. 
During this field trip you get to see many things, such as seeing the Paul Revere House, the USS Constitution, and a famous public library. It is a 5 day trip filled with amazing experiences and fun-loving memories that we just can't miss. From the moment you get take that first step off the plane, the rest of the day is amazing. You go on tours around Boston and New York, stopping to eat at 5 star restaurants. The first day consists of going to the Museum of Science, a photo stop at a piece of the Berlin Wall outside of EF's headquarters, you also go on a walking tour of Boston, Newbury Street, Public Garden, Boston Common, Beacon Hill, and the public library. That's only the first day, too! Staying at an amazing hotel, luxury will be at your fingertips while you enjoy your stay there. Ms. Chatmon, the teacher arranging this trip, will keep with the students every step of the way, keeping a distant, watchful eye of the trip to make sure everyone stays safe. This is not only the best time to gain new experiences, but is the best time to enjoy some once in a lifetime quality time with your friends! Not many people, after all, can say that they went cross country with their best friends in middle school! From every person interviewed for this article, they say that by far, their favorite part was the freedom they got. That, and the amazing Broadway show that students get to see on the 4th day. An 8th grader, Jocelyn Singer, loved this trip. She stated that it was an amazing time that she got to enjoy with not just her friends, but all of her different friend groups. "There's never a day you don't get bored. Like it's just ongoing fun, and I loved the sightseeing and I loved hanging out with different people in a different environment." 
There is almost too much to gain when traveling all the way to New York and Boston. It's guaranteed to get a smile on your face and is the ideal way to get out of your comfort zone, while making new friends along the way. And hey, we could all learn a thing or two, as well.
John Lennon Memorial in Central Park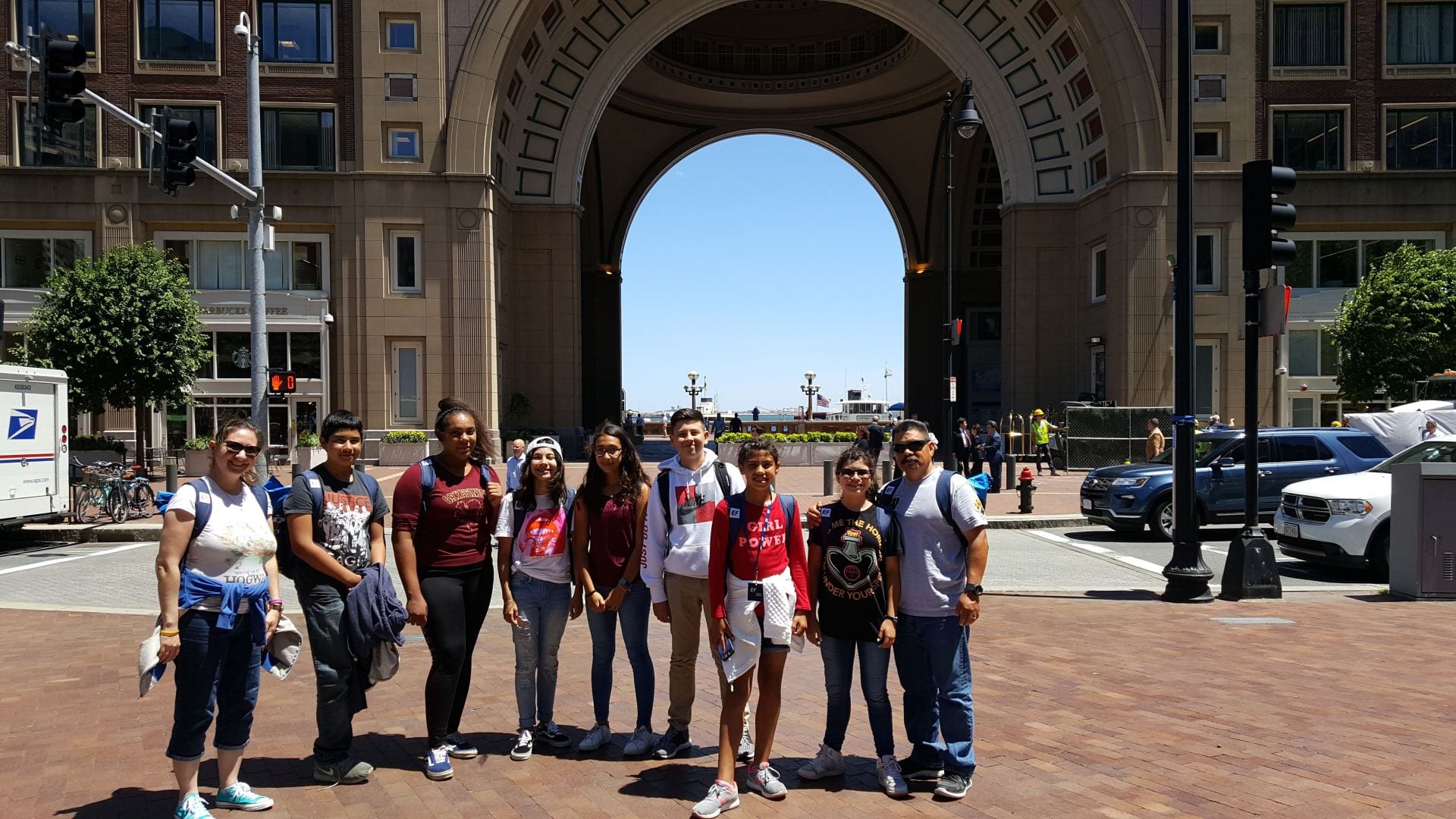 Museum of Science in Boston